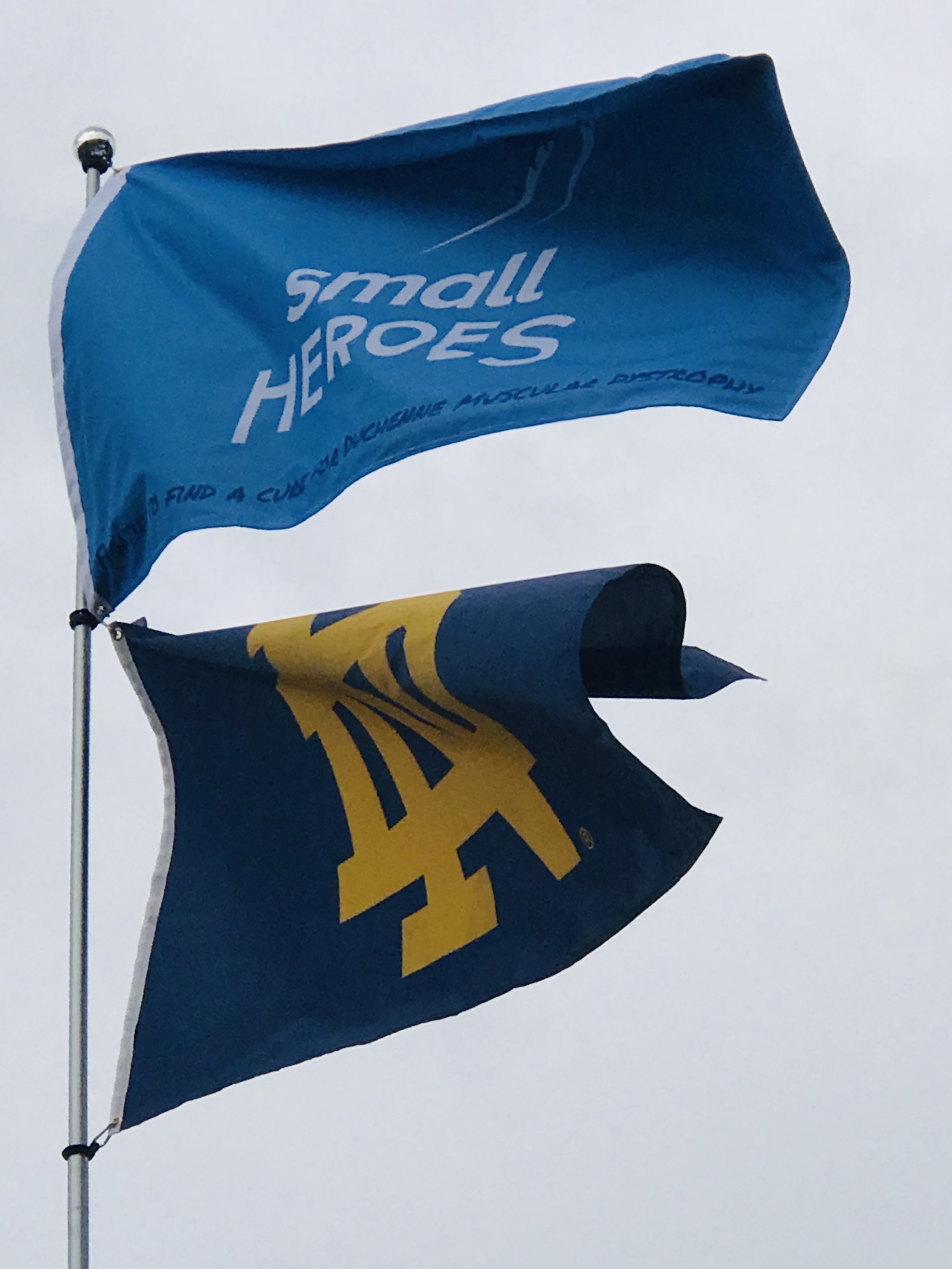 TAILGATE TO BEAT DUCHENNE 2019
Join us for the Second Annual Small Heroes Foundation Tailgate with family and friends to support Small Heroes and cheer on the Irish. Last year was a great success with over 100 tailgaters who enjoyed food, drinks, and fun while raising over $35,000.
When: November 16th 2019. Tailgate starts at 9:00am up until gametime.
Who: Navy vs. Notre Dame
Where: Bookstore Tailgating Lot, Notre Dame Stadium, Notre Dame, IN We are excited this year for to parking passes that put us right in front of the bookstore, giving all tailgaters easy access to the Bookstore, campus, and Notre Dame Stadium.
Donation: $50 per tailgater or $125 per family. Each ticket includes BBQ and snacks at our full tailgate, full assortment of drinks for the adults and kids, a Small Heroes Pom Pom hat (2 for family) and a chance to win 2 tickets to the game (details below). All donations are tax deductible.
Still looking for tickets and want a better chance to see the game in person while supporting Small Heroes? You can purchase additional chances for 2 tickets to the game. $10 per ticket. We we do a live drawing with Hunter 1 week before gameday. Good luck and Go Irish! All donations are tax deductible.
We will be updating this page and emails with exciting updates on news about the tailgate and sponsorship's. We were humbled by the support of exciting sponsors from last year, and are looking forward to keeping you updated this year. As always, we appreciate the support of all of our communities. There is so much promise and hope for life changing treatments to cure DMD. Our family, and every DMD family, appreciates your love and support.
GO IRISH! BEAT DUCHENNE!